The CET are pleased to be co-chairing the New Horizon Transplantation Course with the Chinese Society for Organ Transplantation. The course aims to teach the skills required for a successful career in academic transplantation, including critical appraisal, paper writing, presenting, study design and systematic review.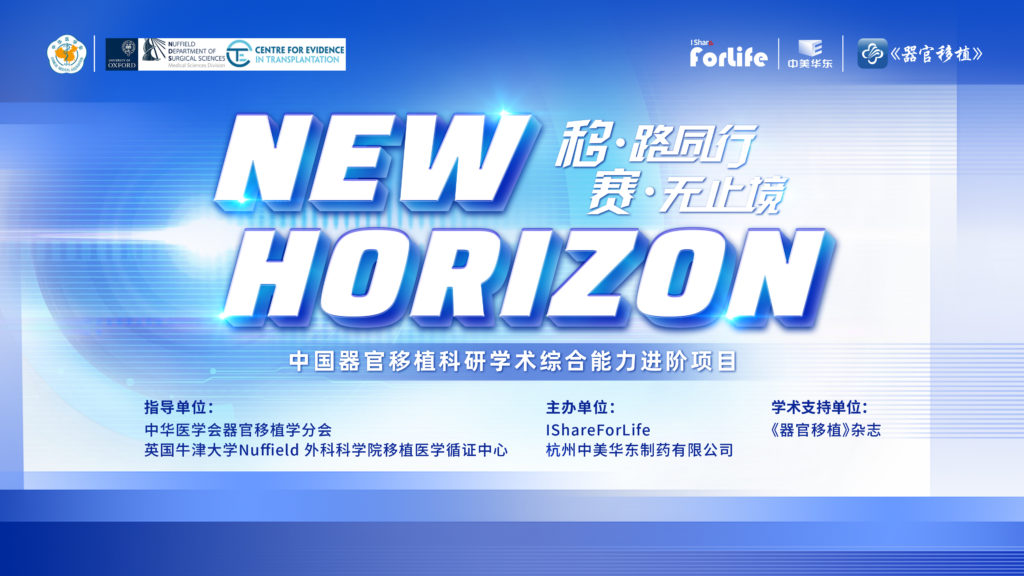 The opening session took place on the 4th March 2021, with some great talks by Professor Wujun Xue , Professor Gabi Oniscu and Professor Frank Dor. Topics discussed included the development of organ transplantation in China, innovation in transplantation, cutting-edge transplantation research and COVID vaccine experiences in transplant recipients. It was attended by over 2,000 participants.
We are really looking forward to the remaining sessions, which will include a mixture of lectures by local faculty and international experts, as well as practical sessions for participants.