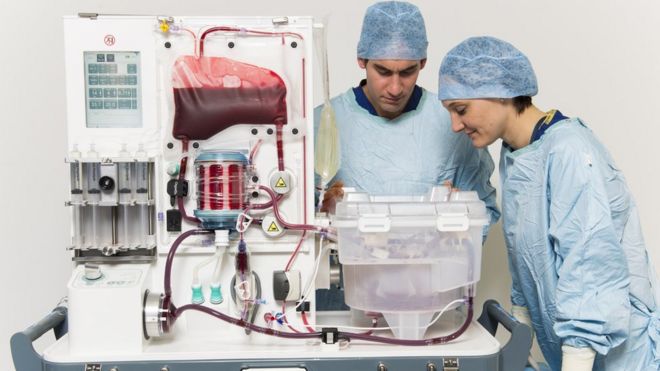 The first of the Consortium for Organ Preservation in Europe (COPE) organ preservation trials has now been published in Nature. The large, European, multicentre trial randomised livers to standard static cold storage, or to normothermic machine preservation using the OrganOx Metra device. The study demonstrated improved early biochemical function, with a reduction in peak ALT and early allograft dysfunction, as well as improvements in anaesthetic stability following reperfusion.
The full paper can be found on the Nature website. The study has been covered widely in the mainstream media – good coverage can be found on the BBC website.
The CET are proud to have been part of such a landmark trial, and wish to congratulate everyone involved.